The Bristle Brush Company
Regular price
Sale price
$29.00 USD
Unit price
per
Sale
Sold out
Our O'Neal Brush is made from pure boar bristles. It is the unique natural bristle that leaves hair, beard and moustache, healthier, silky and shiny. Sculpted handle from a high quality "pearwood" oiled finished, with a soft touch and special ergonomic design for an easy and comfortable use.
The size of this brush is 6.5 x 11 cm.
Made in Spain
Suitable for:
Daily Grooming
Medium/Thick Hair.
Share
View full details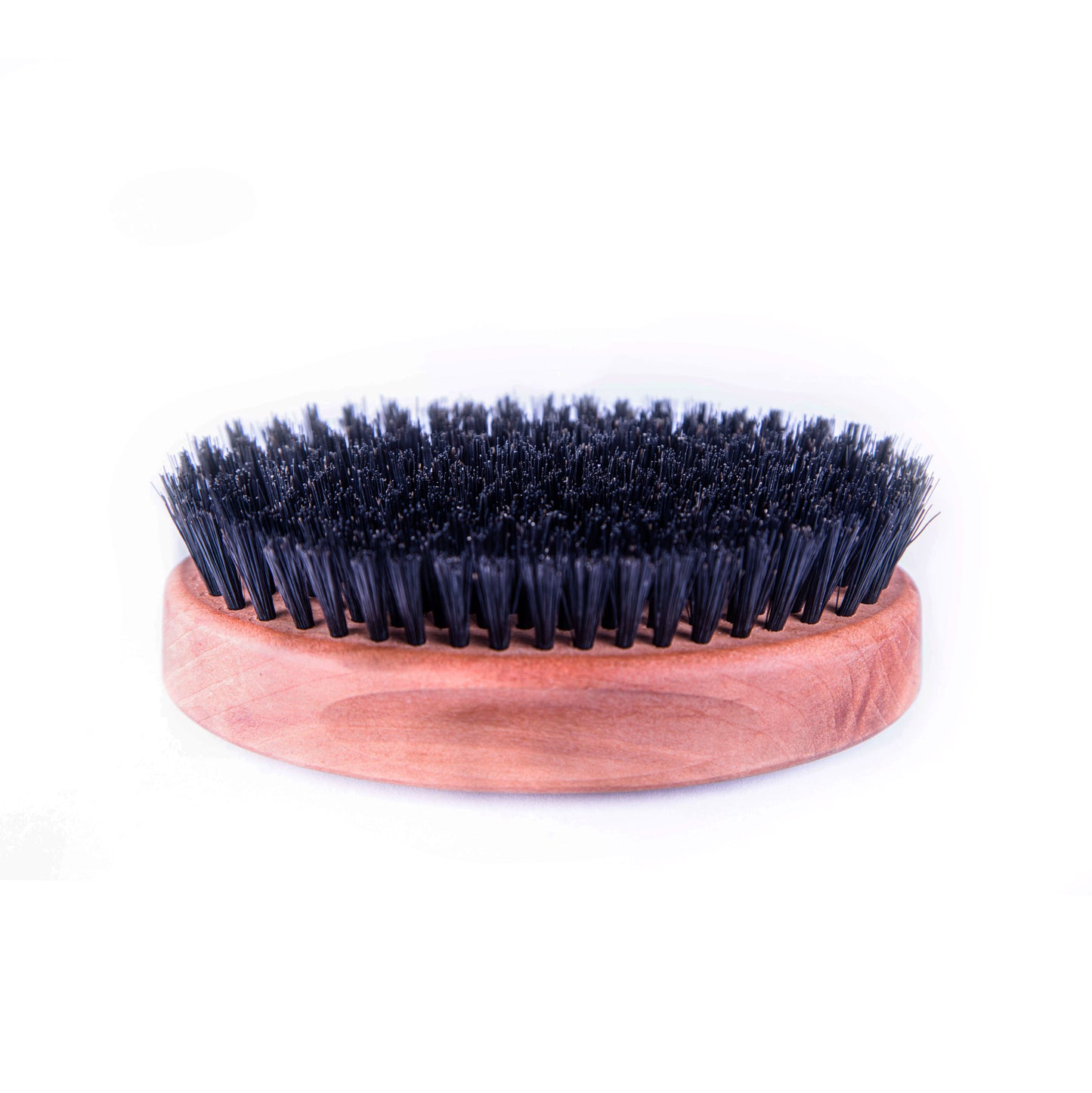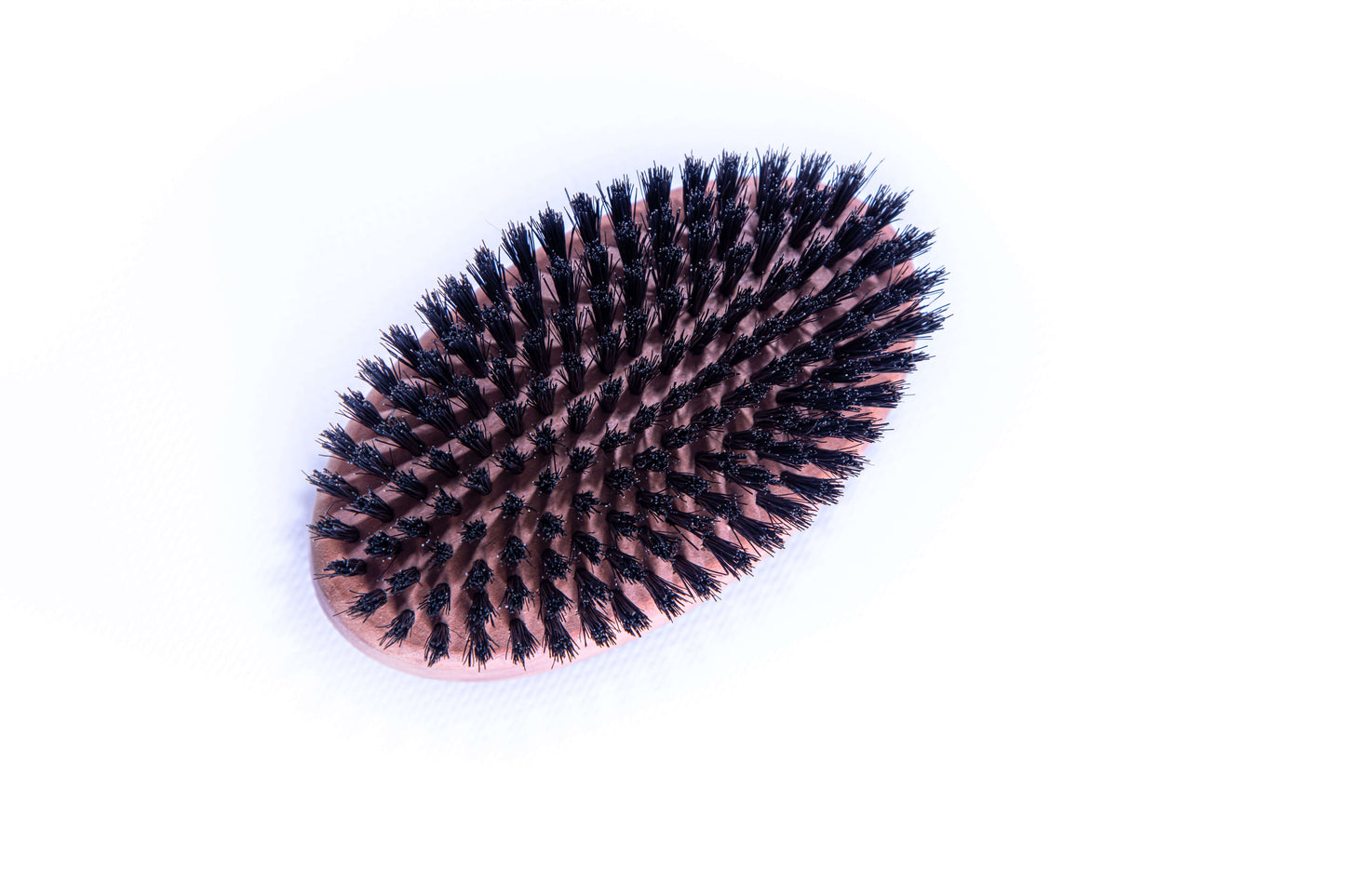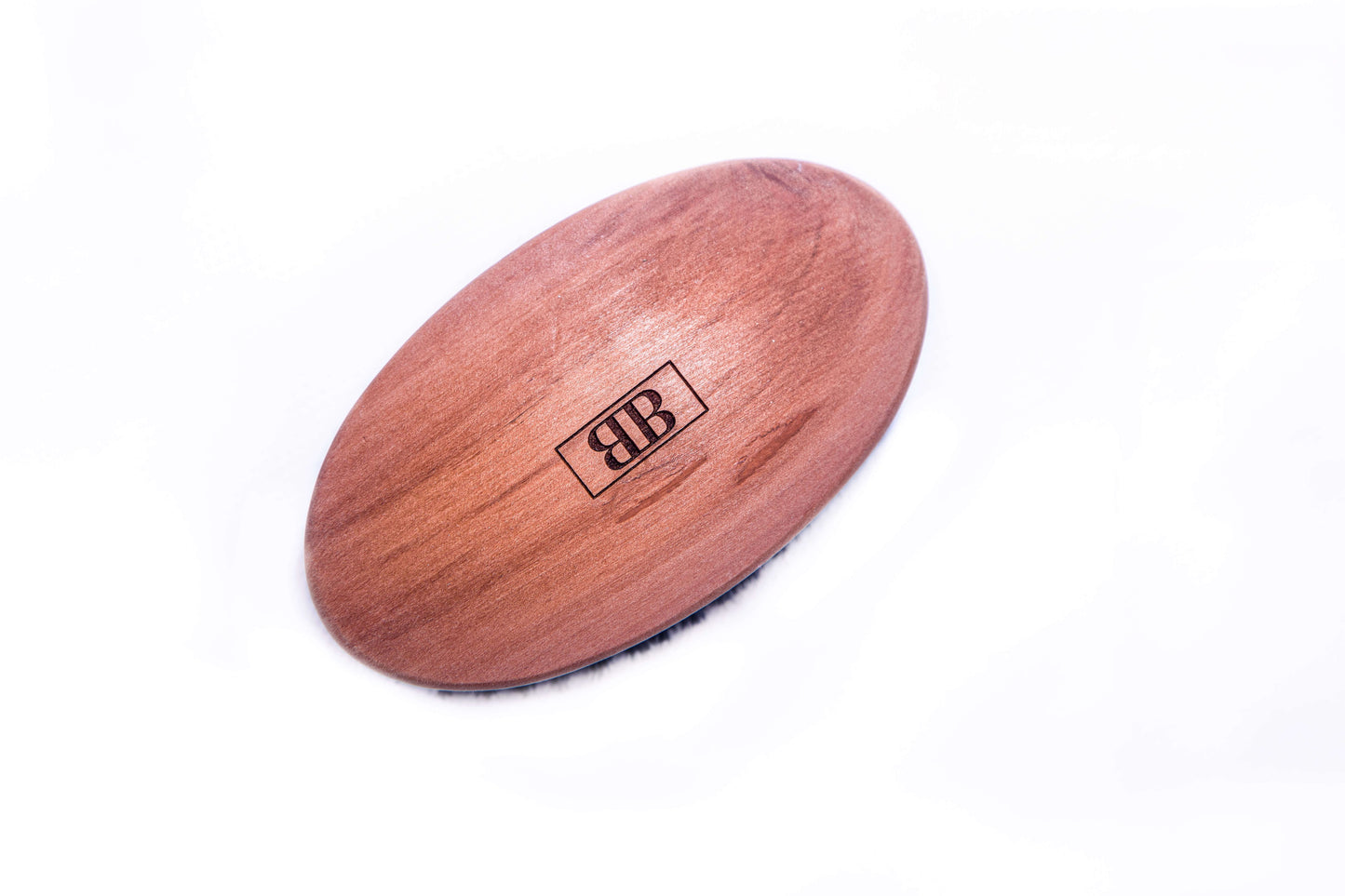 So so happy
I cannot stress enough how this hairbrush changed my hair.
It takes some getting used to, not gonna lie, but once you get the hang of it, it's easy.
I bought this specific design because it would be easier to carry in my purse and so I use it during breaks at work too.
I can see the oils spreading all the way to the tip of my hair and it's so easy to style with this brush too.
But the best thing it's given me is this: I have some sort of scalp psoriasis which has plagued me for years now. I got most of it under control save for this one lil' patch just by the roots near my forehead. I thought I'd have to once again resort to getting a fringe because of it but since I started using this brush it sorta went away???
Don't get me wrong, it's still there but not red and the flakes disappear if I brush regularly, which leads me to believe these bristles, being softer and more dense, exfoliate the scalp, particularly in that area, allowing the skin to breathe.
I am upset at myself it took me so many years to discover boar bristle brushes and honestly, I'll never go back.
The delivery was quick and ut was sent in packaging that's super easy to recycle as well.
Will soon purchase one of these brushes for my partner too, so he can give his beard the same love my hair is getting :)
Bristles with quality
I'm so glad I had a brush with the internet and found this beautiful product.
Neither too small or too big in the right hands it'll work wonders.
Amazing brand and brushes
This company is amazing, the brushes are devine and so nice to deal with an independent company