About
The Bristle Brush Company London was founded in 2013 by professional hairstylist Sophie Wiltshire. Sophie started her hairdressing career at the famous Harrods store in London, armed with a bristle brush her sister gave her as a gift. Wooden boar hair brushes have always been a favourite amongst stylists as they offer the client a perfect results and a blow dry that lasts. In 2007 Sophie's beloved brush became threadbare and needed replacing.  This seemingly simple task proved to be a rather challenging endeavour. The market was flooded with many fast fix brushes which contributed to heat damaged hair and blow dry's that just didn't last, so Sophie set out on a quest to find the perfect brush. She found a company in a small coastal village in Spain that lovingly hand-made brushes. They worked together to perfect her model and so The Bristle Brush Company London was born.
In the Press
With help from her sister Georgia, The Bristle Brush Company London got into the hands of top stylists at London Fashion week, which started a buzz on social media. Soon the press took an interest in this fabulous brush and it's benefits, and within the year Hello magazine, Hair magazine, Your Hair, Hairdressers Journal, Creative Head and even The Daily Mail wrote that this was the best brush for the frizz free blow dry. The brush has made appearances in the celebrity world, receiving tweets from Ruth Langsford, Abbey Clancey and many more. The Daily Mail wrote that a Boar Bristle Brush was Kate Middleton's secret weapon whilst travelling in humid India and Bhutan in 2016. The Bristle Brush Company London also appear regularly on QVC UK and our shows are always sell outs.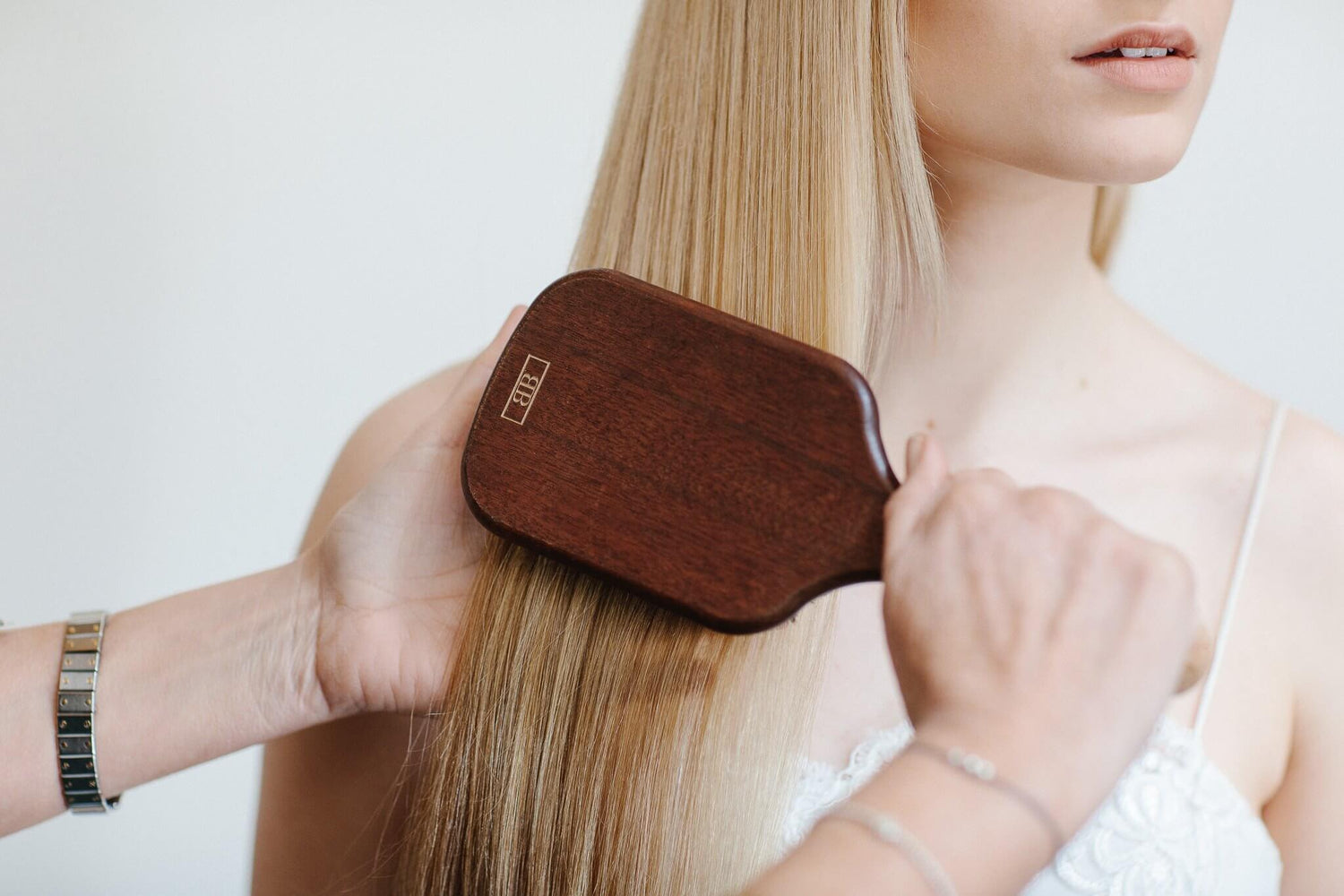 At the end of 2016 Sophie expanded the business by increasing the team. This opened the doors to new opportunities and The Bristle Brush Company London has gone from strength to strength. However, the main ethos of the company has gone untouched: Providing a top quality hair brushes for professionals and home users, to achieve maximum style without compromising the condition of the hair.
For more information about our products, please do get in touch by completing our contact form. We would love to hear from you.
Shop Now